Any size,
colours,
attachment,
with breakaway.



Printed Lanyards
All our lanyards are made to a standard length of 90cm with a plastic breakway and metal attachment.

Choose from 3 different widths (diagram is not to scale)

Choose from a range of metal attachments (Plastic attachments also available please contact us for more information)

How many colours do you need? (Pantone colour match available)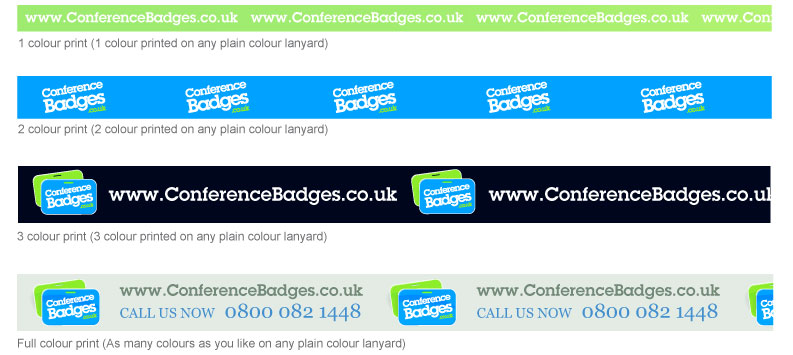 Production time can be up to 4 weeks depending on your specifications and the quanitity required. Double ended lanyards are also available. Please contact us to place an order or for further information.